Wander
My latest series is rooted in my love and awe of mountains. Of wanderings and inquisitions. The mountains have led me to ponder on my existence. An aimless journey, a pursuit of answers that was just beyond me. All that was seemingly aimless took a turn when Yeshua found me.
The mountains that once led to unanswered questions took on a new meaning as I saw through the lens of God. Inquisitions turned to absolutes.

What About Mountains?
From afar, the mountains stand tall and lofty. Majestic and seemingly unapproachable. But as we come near, they welcome and surprise us with flowing waterfalls, beautiful rock formations, and trees standing luscious and proud.

In the mountains, I see the steadfastness of my God.
In the mountains, I see His faithful, unwavering love for me.
Words fail to describe all of Him.
Thus, I created this new art series called "Wander," using oil and acrylic on resin.
There are 9 art pieces in this series inspired by different aspects of God in the book of Psalms.
Why Acrylic/Oil On Resin?
As an artist I love to experiment and mix different mediums. I like using resin as a base due to its inherent unpredictable quality. I am enamoured by the tension of control and lack thereof when resin is used. It forces me to relinquish control over the art piece and go where the resin flows. After the resin is set I take a step back and decide how the art is to be completed.
A metaphor to remind myself that God is in control and that I get the amazing privilege to partner with Yeshua.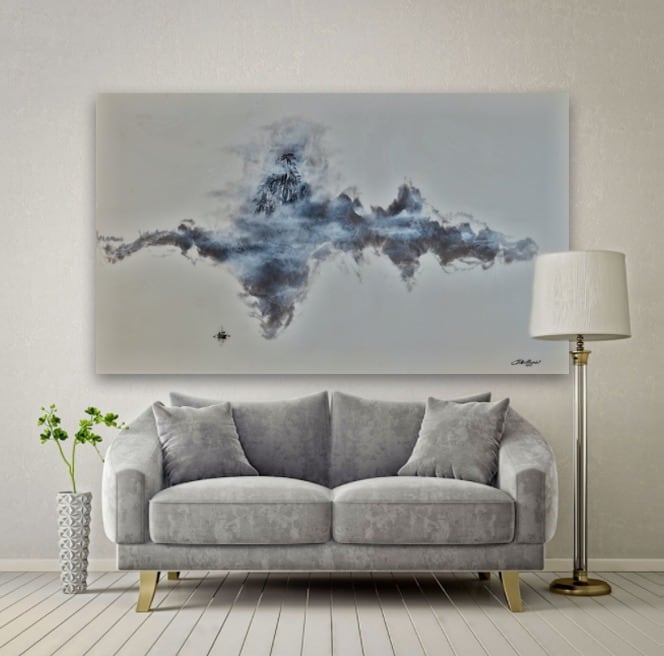 Buy Wander Original
200cm x 120cm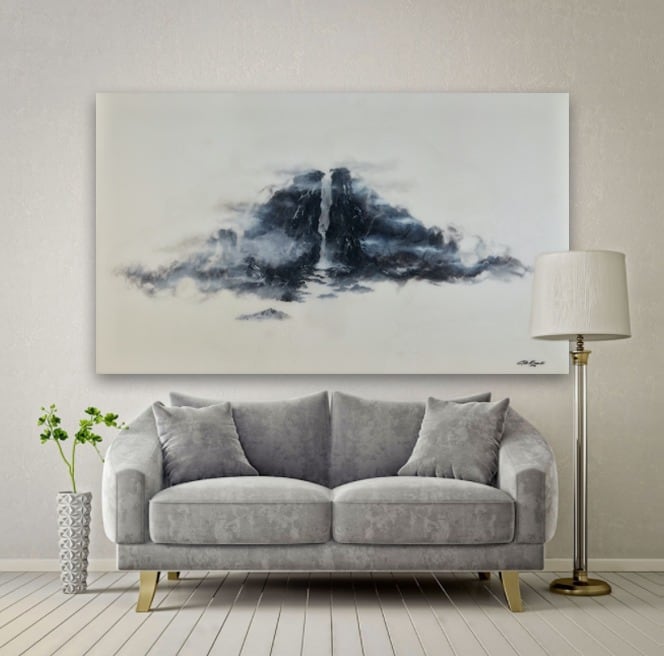 Buy Wander Limited Edition DIASEC Print
160cm x 96cm (Limited Edition to 20 Copies)
200cm x 120cm (Limited Edition to 10 Copies)
60cm x 60cm (Limited Edition to 20 Copies)
100cm x 100cm (Limited Edition to 10 Copies)
140cm x140cm(Limited Edition to 5 Copies)