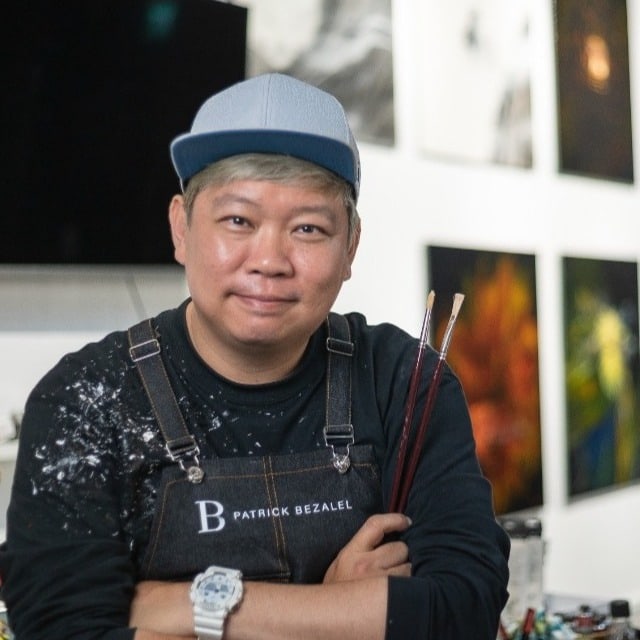 Appreciating beauty that inspires has been a lifelong pursuit of Patrick Bezalel throughout his 20 years as an artist, photographer, and designer. All of His works are inspired by His faith in his God, Yeshua. He constantly pushes the boundaries of fine art by seeking to combine technology and art to create immersive experiences he calls "Living Art".
Patrick primarily focuses on hyperrealism, mixed media of oil and acrylic on resin, Virtual Reality (VR) Art, Digital Fine Art (NFTs) and Photography.
Hyperrealism Art - Drawn to Reality
Completely handdrawn on digital with thousands of strokes
Resin Art
Unique combination of mediums of details and fluidity
VR Art
Pushing the boundaries and creating immersive experiences
hyperrealism art drawn to reality
Drawn to reality is Patrick's hyperrealism series, which are drawings based on the word of God. Each piece consists of over a hundred thousand painstaking strokes using a traditional line by line drawing technique on a digital media and printed on DIASEC.
resin art
Patrick likes using resin as a medium because of its inherent unpredictable quality which limits the amount of control he has. Patrick has to work hand in hand with God, flowing wherever God intends to move. The From Above series and his Mountain series have employed this technique to create stunning art pieces.
*If you are interested in any Original Resin Art Pieces please contact us.
vr art
Patrick loves to push the boundaries when it comes to art. Virtual Reality (VR) as a new medium allows him to explore new frontiers in creating fully immersive biblical art experiences.